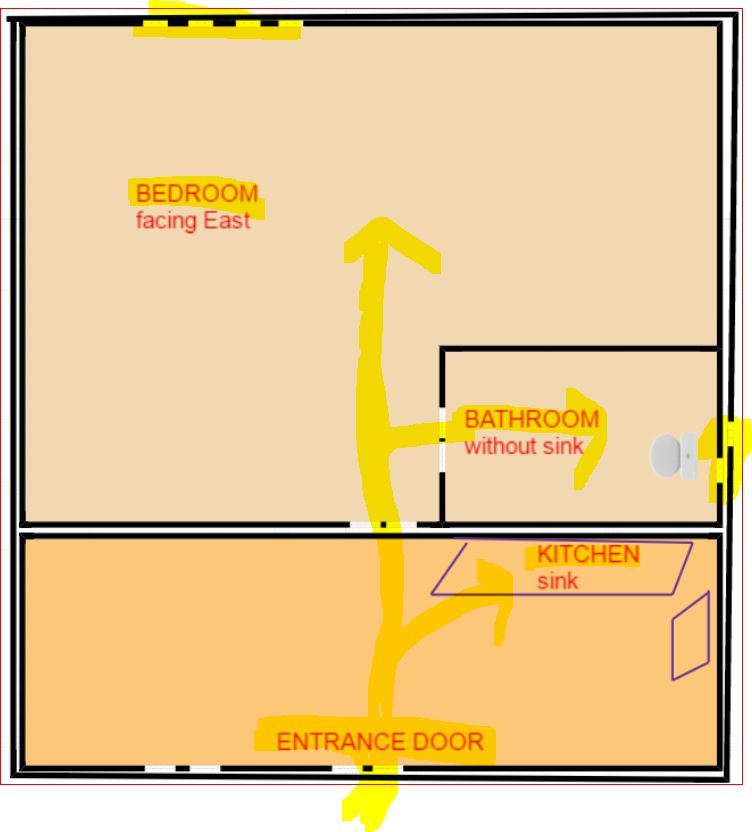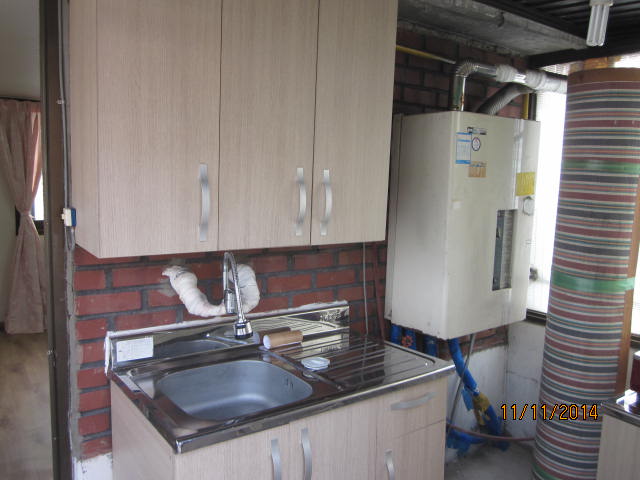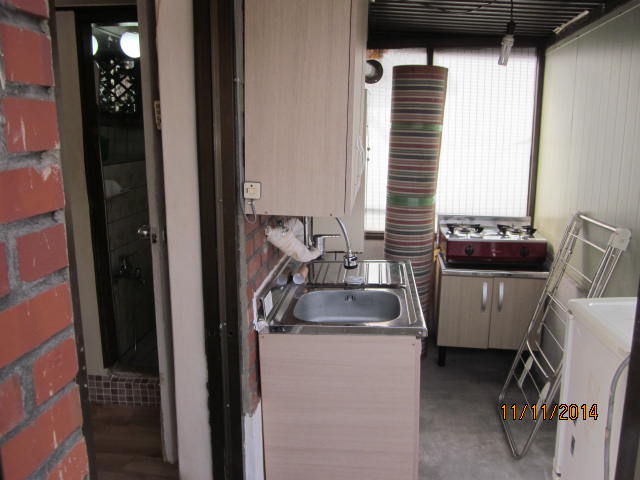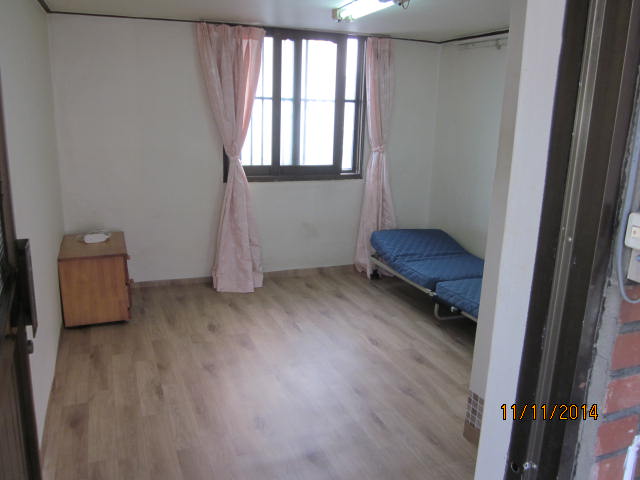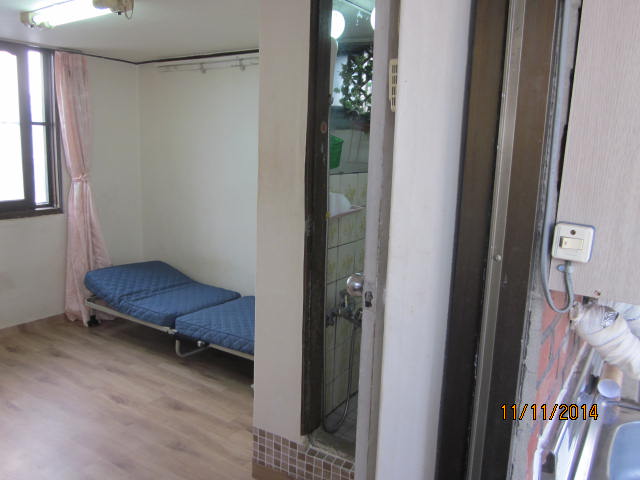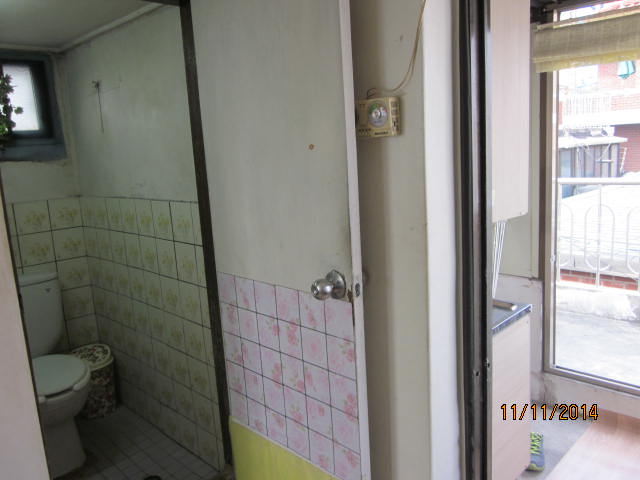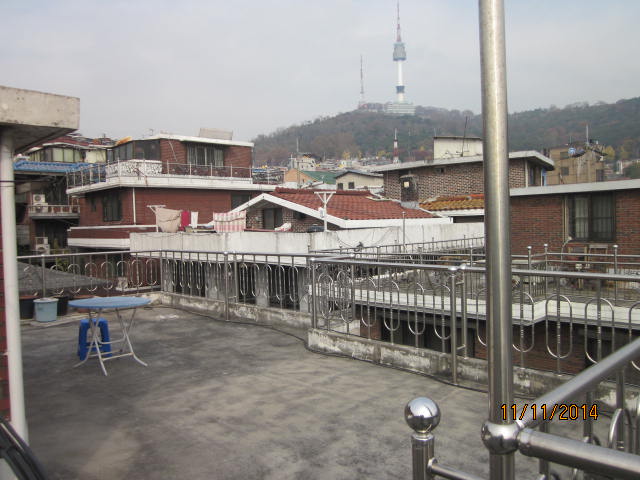 Please call me for more information. Arthur, 010-8743-0012.
11 minutes walk from Nok-sa-pyeong station(line 6) near Itaewon; 3.8x2.8 meter sized one bedroom; No living room space; 2 meter high ceiling: Paper made ceiling material; No apartment above this flat; Bathroom size: Below average; Bathroom cleanliness: Average; No bathtub; Has a bathroom window; Normal water pressure; Washer place: Storage.

Appliances: AC, fridge, washer, stove; Furniture: Mattress; AC place: Bedroom; Kitchen size: Below average; Kitchen cleanliness: Average; Southeast facing apartment; Natural light: Above average; Lighting: Below average; Cozy: Average; No hill; Entrance accessible/close for furniture, groceries etc.: Below average; Pet: I didn't ask about it.

Outdoor space: Private rooftop; View: Above average; Quiet: Above average; Has a storage; Parking space: No; Does landlord live in this building: Yes; Security: Average; Windproof condition: Average; Ventilation: Above average; More big rather than clean. Talking point: Private rooftop.

Entirely subjective description: From the left side of the entrance angle, Refrigerator ~ bedroom ~ bathroom without sink ~ kitchen sink ~ entrance; Washer is shared with another tenant; The landlord asked more, but I'll see what I can do to make it as stated; Has been occupied for about two years, will be available in a couple of days.

Anybody looking for a cheap place, first come first served.
No
Available?
Picture #
Deposit
Rent
Bedrooms
Size
Subway
826
Gone
18183

₩ 2,000,000

₩ 250,000

1

249 Sq. Ft.

10 minutes
825
Gone
174859

₩ 5,000,000

₩ 900,000

2

540 Sq. Ft.

14 minutes
824
Gone
10214

₩ 5,000,000

₩ 900,000

2

925 Sq. Ft.

10 minutes
823
Gone
48480

₩ 5,000,000

₩ 1,000,000

3

705 Sq. Ft.

14 minutes
822
Gone
30988

₩ 5,000,000

₩ 1,000,000

3

890 Sq. Ft.

14 minutes
821
Gone
45754

₩ 5,000,000

₩ 1,050,000

3

864 Sq. Ft.

12 minutes
820
Gone
キム·ジョンソプ

₩ 5,000,000

₩ 800,000

3

760 Sq. Ft.

13 minutes
819
Gone
175942

₩ 5,000,000

₩ 700,000

2

504 Sq. Ft.

11 minutes
818
Gone
14348

₩ 5,000,000

₩ 700,000

2

510 Sq. Ft.

11 minutes
817
Gone
131102

₩ 4,000,000

₩ 600,000

2

512 Sq. Ft.

10 minutes